I first posted this on my old website (colorarmy.com) back in 2007, I've since added a few things and polished the recipe up a bit. Here is the new and improved recipe complete with updated picture (above). Enjoy!
(not pictured: vanilla & 4th banana)
1 Stick Butter
1 Cup Sugar
2 Eggs
4 Crushed Ripe Bananas
2 Cups Flour
1 tsp. Baking Soda
1/8 tsp. Salt
1/2 tsp. vanilla
1/4 C. Nuts (optional)
step 1
Preheat your oven to 350 degrees.
Combine your butter and sugar in a mixing bowl and mix until creamy. You can use a hand or stand mixer. I'll be using a stand mixer, her name is Ruby and I love her♥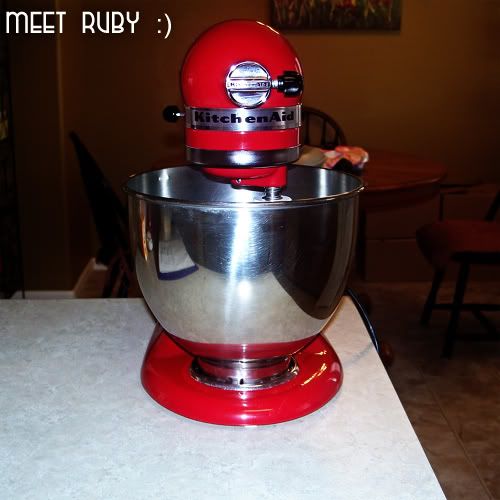 step 2
Add your eggs, one at a time and mix well.

step 3
Add bananas, flour, baking soda, salt and nuts and mix until well combined.

step 4
Pour your mixture into a greased muffin pan, and bake for approximately 23 minutes, or until a toothpick inserted into the center of a muffin comes out clean.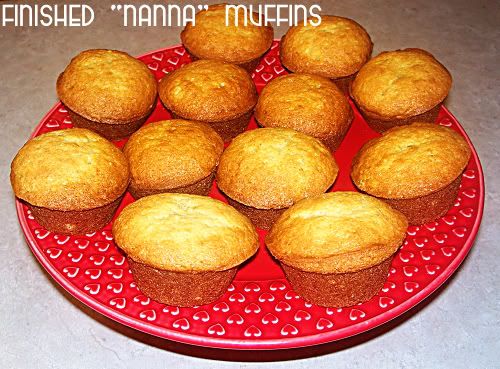 **Makes about 15 muffins.
***If you'd like to make banana nut bread just follow the same instructions only bake your loaf for about an hour.