This recipe is from a friend of mine, Liz. She made these the night before her wedding and I could not stop eating them 🙂 They're very simple to make which is both a good and a bad thing.
Ingredients:

You can use any kind of chocolate on these, I used vanilla almond bark since we already had some. Next time I make these I'm going to buy white chocolate baking bars.
-Cream Cheese
-Chocolate of some sort
-1 Package of Oreos
STEP 1
Set your cream cheese out to soften.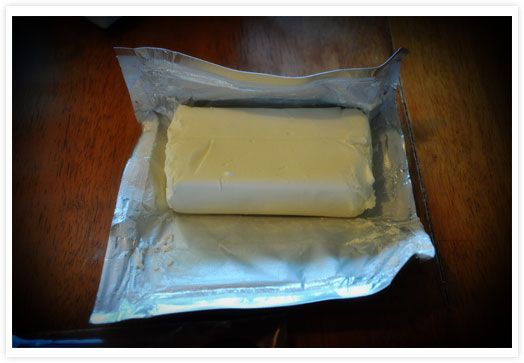 STEP 2
Put your oreos into a plastic freezer bag and smash them with a mallet…or, you know, something that smashes things. I did them in groups until they were all smashed. You're going to use the whole package of oreos.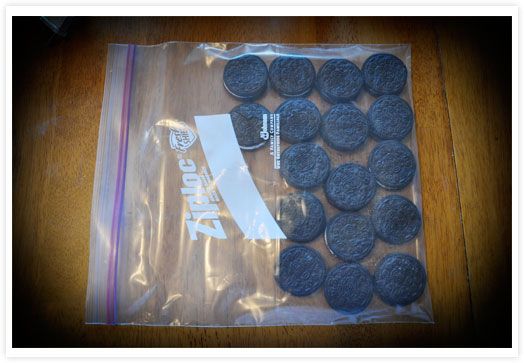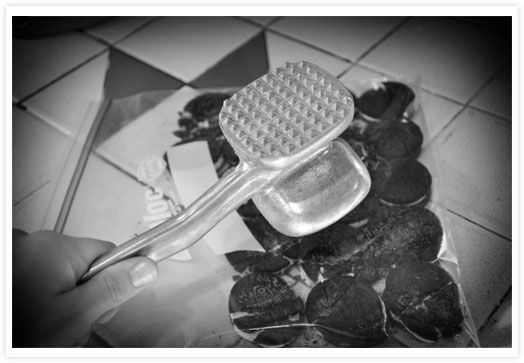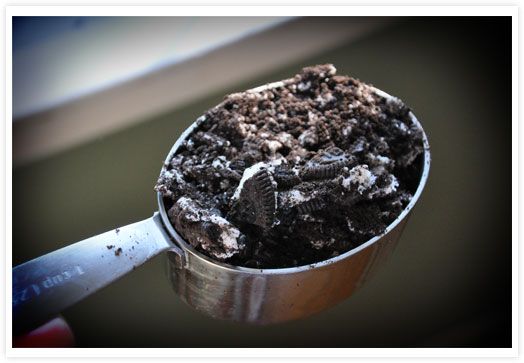 You'll need approximately 3 cups of smashed oreos. You can set some aside to sprinkle on top of your finished truffles later if you'd like. I forgot to do that…
STEP 3
Toss your smashed oreos into a medium sized bowl.

Then add your softened cream cheese to the mix.
STEP 4
You can use a hand mixer, a spatula, a stand mixer, use whatever you'd like to mix the cream cheese and oreos together.
STEP 5
Once everything is mixed together you're going to roll your dough into balls. You can make them whatever size you'd like. I used a liquor measuring cup that happened to be in the utility drawer…It got the job done.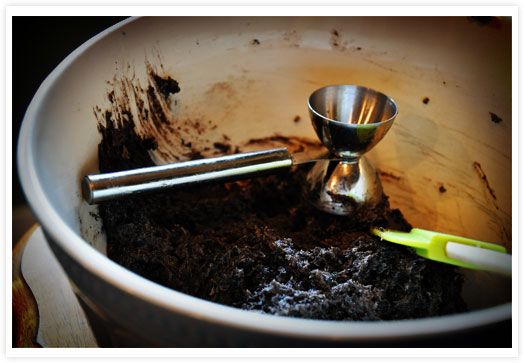 You're basically just wanting to get the same amount of dough in each scoop then roll it into a ball. You could even use a spoon, or melon baller. Roll them and place them on a cookie sheet covered in parchment paper.

STEP 6
Once you have all of your truffles on your cookie sheet, place the pan in the fridge or freezer until they feel firm.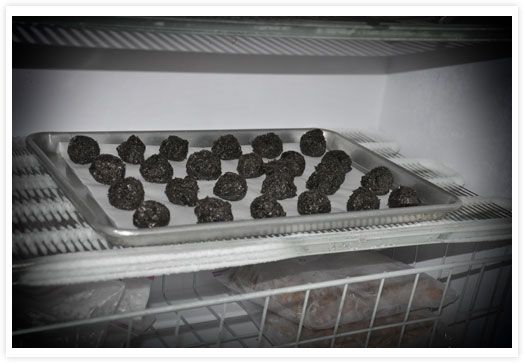 STEP 7
Melt your chocolate on the stove, in the microwave, however you see fit.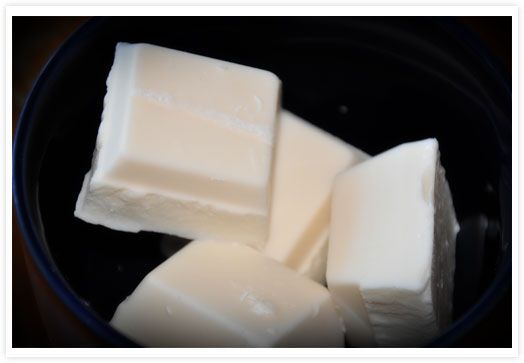 STEP 8
Using 2 forks, roll your truffles in the melted chocolate until covered entirely. Let the excess chocolate fall between the tines of your forks, then place your truffle back onto the cookie sheet to cool. If you're going to garnish your truffles be sure and do it before they cool.

You're Done 🙂 I store the finished truffles in the refrigerator, covered with saran wrap, until you're ready to present them.